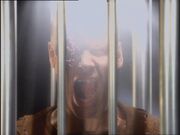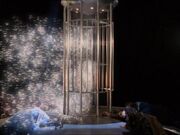 Dispersal was a method of punishment used by the Plokavians in dealing with criminals, which involved dispersing the molecules of the subject when placed in a chamber. When over half of Moya's crew were subjected to interrogation by the Plokavians after Talyn attacked one of their ships while they were on board, Stark claimed responsibility for the attack (although it was actually Talyn acting on instinct as a Polokavian ship had been carrying a dangerous cargo), reasoning that his nature as an energy being would allow him to reincorporate himself after being dispersed, although it took him some time to come back together. ("The Ugly Truth")
Ad blocker interference detected!
Wikia is a free-to-use site that makes money from advertising. We have a modified experience for viewers using ad blockers

Wikia is not accessible if you've made further modifications. Remove the custom ad blocker rule(s) and the page will load as expected.